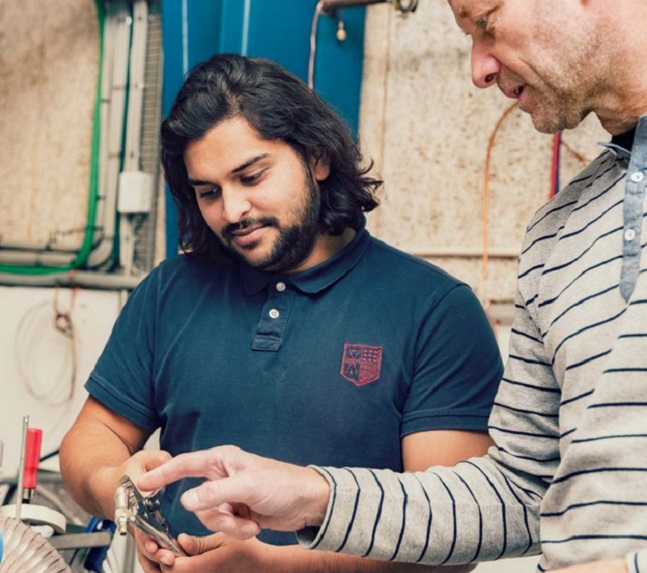 22-year-old Emil Asok Anton Hansen thought he would only study for three years when he started at Campus Esbjerg. But he changed his mind when he found out how exciting it is to study at the university. "In our education, we're not just sitting with our nose in a book. Instead, we work with the business community. It's very motivating and reality based rather than writing a report based on something theoretical that someone wrote 20 years ago," says Emil.

PROJECT WORK
The project work means that we go in depth on many issues. We also learn something about good communication, time management and division of labour.

HAPPY IN ESBJERG
Emil is happy that he chose to study in Esbjerg. "The surroundings and facilities here on campus are really great. Esbjerg is a small city with a bit of everything: Shops, eateries, activities, pedestrian streets, sports and culture. Everything is within biking distance, and it is much cheaper to live here than in Aarhus or Copenhagen.
If you feel like socialising, there are a lot of options. On campus we have "Smuthullet", our Friday bar. A great place with cheap beers. And you can easily strike up a conversation with others. There are so many possibilities," he says.