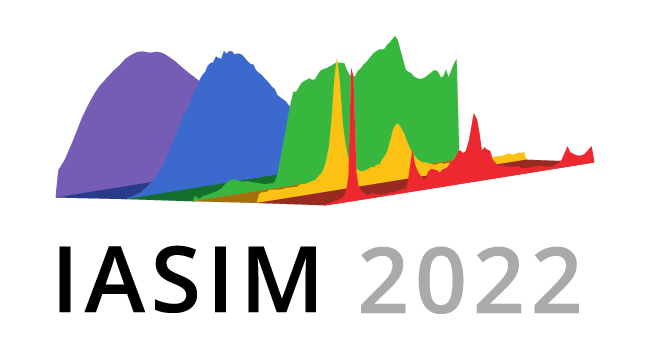 International conference on spectral imaging comes to Esbjerg in July 2022
The biannual conference on spectral imaging, which is organised together by Aalborg University and University of the Basque Country, under the auspice of International Association of Spectral Imaging (IASIM) will take place in Esbjerg 3–6 July 2022.
Time
03.07.2022 kl. 13.00 - 06.07.2022 kl. 14.00
Description
Spectral imaging is a modern analytical technique which combines advantages of conventional digital imaging, nowadays available in any smartphone, and vibrational spectroscopy. Every pixel is spectral image is represented by hundreds of values — chemical spectrum of a corresponding part of the depicted object or area. This makes possible to see what is not visible by a naked eye — chemical composition of the depicted scene. For example, one can see a distribution of fat in a cheese slice, moisture in a slice of bread, small contaminants in a large area covered by powder. Spectral imaging can be used for sorting cereals or plastics on a conveyer belt, monitoring of chemical changes of objects in time and do many other exciting things which are not possible for conventional digital imaging.

IASIM 2022
This conference will bring together speakers, contributors, attendees and exhibitors from areas covering all aspects of spectral imaging (microscopic, macroscopic, remote sensing) and a large variety of spectroscopic techniques. It will include three days of scientific sessions, with oral and poster presentations on spectral imaging research and applications. The presentations will cover instrumentation and algorithms as well as a wide variety of applications — food, agriculture, medicine, art, environmental science, and many others. In addition to that, on Sunday, 3/07, we will organise several workshops covering basic aspects of spectral imaging and recent advances in instrumentation, processing and analysis of the images.

Registration
The registration is open till the 1st of May and everyone is welcome — both with and without presentation. We would also like to invite people from industry, as we believe that this is a unique opportunity to learn about promising tool, meet both researchers and equipment producers, and see how it is already used for solving problems in various industrial fields.

Further info
All information is available on the conference website: https://2022.iasim.net and by email 2022@iasim.net.
Address
Esbjerg Performance Art Centre (Musikhuset)
Registration Deadline
01.05.2022 kl. 23.59