This year, the university's Section for Chemical Engineering chose to send along 75 liters of Amber Ale to the People's Political Festival.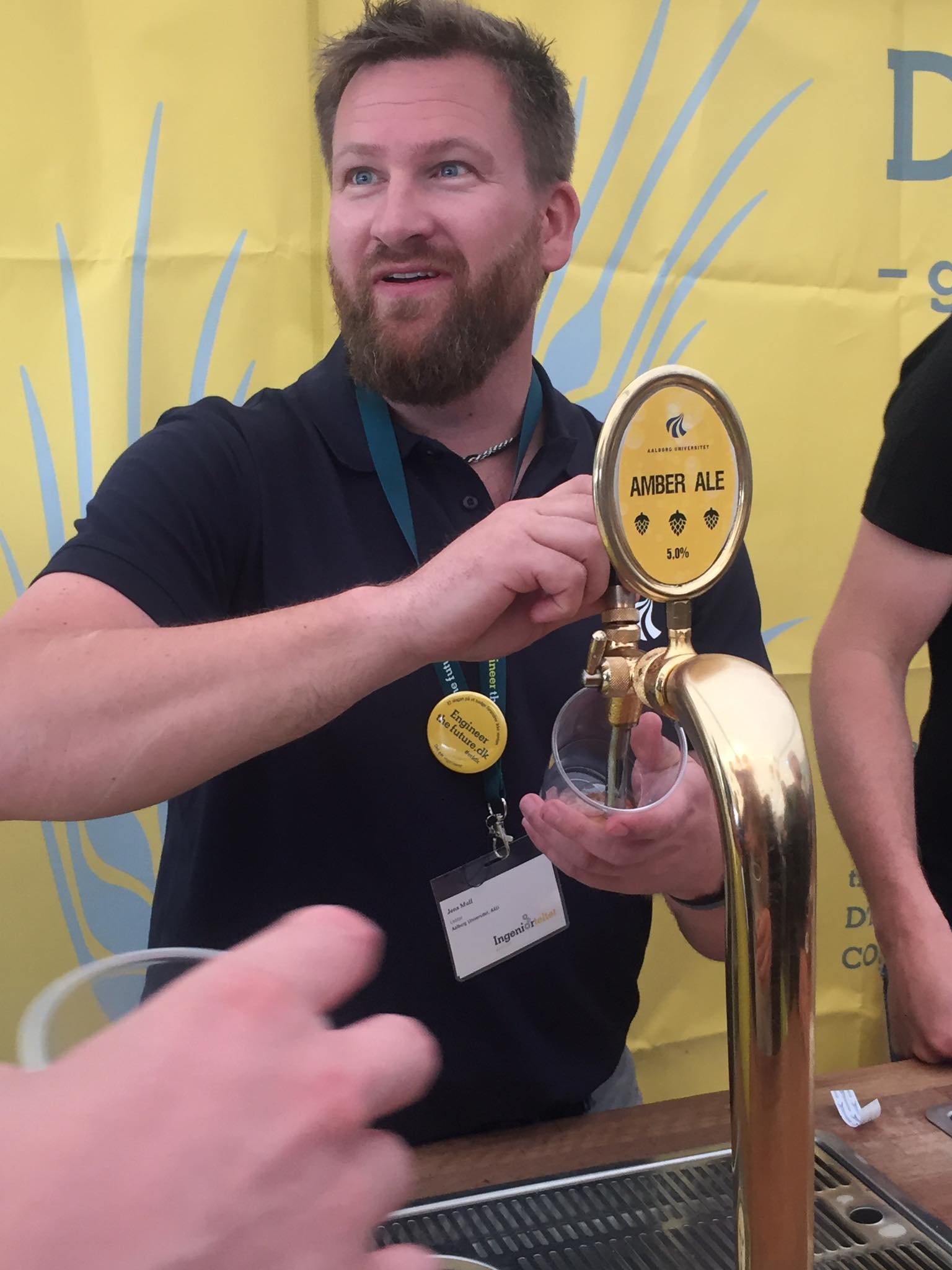 "Amber Ale is a hoppy beer with a nice bitterness," says Jens Muff, Section Head, but stresses that serving the golden nectar at People's Political Festival is not just for fun:
"At the Engineering tent, along with the University of Southern Denmark and the Technical University of Denmark, we will focus on the importance of world class engineering programs, albeit in a festive atmosphere. More specifically in our case, by showing how many areas of chemistry and biotechnology the engineering students can actually learn by brewing beer."
At AAU Esbjerg the brewing process is actively used in the chemistry program with great success. It is a theme that always engages the students. The Section for Chemical Engineering has thus published an article in Journal of Chemical Education about brewing as a learning platform, which hopefully will inspire other universities and educational institutions to incorporate brewing in the curriculum.
FActs:
The chemistry student beer production takes place at AAU Esbjerg's own professional 45 liter facility that the university once took over from Carlsberg.

The kettles in the brewing plant are heated by a large steam generator, and the entire brewing process takes place in a closed system where temperatures are strictly monitored.

It is the fifth semester chemistry students that normally work in the brewery, so everyone will have an opportunity to check out the brewery during their bachelor's program.