On Saturday 23 February, a total of 263 prospective students made their way to Niels Bohr's Vej to attend Open Days at Aalborg University Esbjerg and learn more about Esbjerg's engineering programmes. Again this year, the event garnered a lot of positive feedback from attendees who praised the setup and lively activity on campus. Anders Schmidt Kristensen, Head of Campus, is delighted with the impressive attendance and attaches particular importance to the fact that the number of chats at programme stands and with student counsellors increased significantly to a total of 123: 'This suggests that the young people at Open Days are more motivated than before, and we hope this will be reflected in our admission numbers.'
For the most part, the attendees were upper secondary pupils, but there were also some tradesmen interested in figuring out whether they should build on their vocational training and become engineers, something that could easily become a reality with a one-year admission course.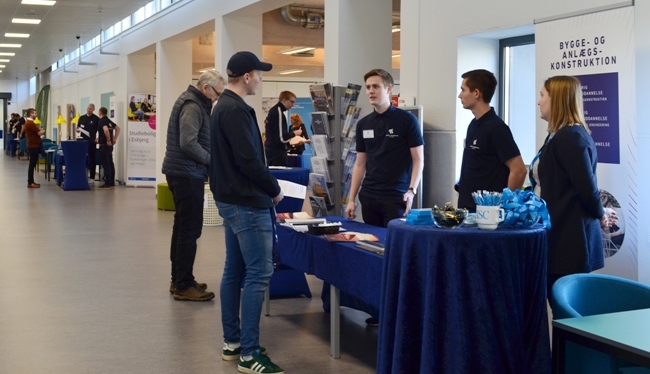 In addition to hearing about the programmes, attendees also had the opportunity to see what the students are working on in practice. 'We're particularly focused on letting people know that we have the very best equipment in our field,' said Jesper Liniger, Assistant Professor, Section for Energy Technology; 'it's important that young people get some idea of what we actually work on here at the university. For example, you don't need to go to Copenhagen or Aarhus to work with advanced robotics. We have everything in Esbjerg: robots, drones and underwater robots.'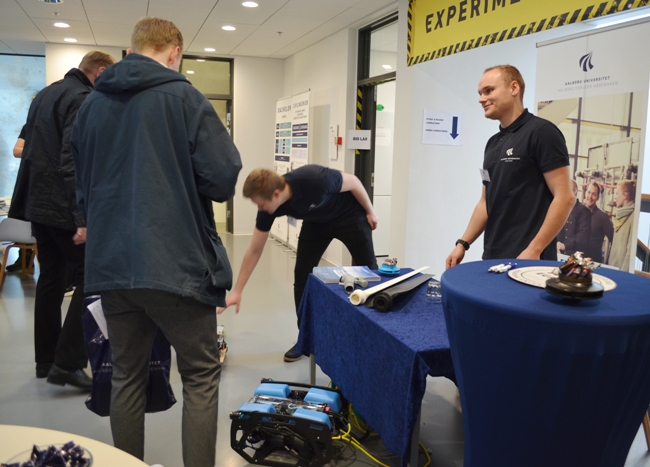 One of the students who used her Saturday to promote AAU Esbjerg was energy engineering student Maria Balslev Jørgensen. Along with her group, she showed off the Offshore laboratory and demonstrated the university's wind and wave generator: 'In the lab, it's possible to generate the wave and wind power similar to that found in nature. We used this in our semester projects on floating wind turbines,' she said.
Maria decided to participate because she had gotten a lot out of attending Open Days at AAU herself: 'I thought I wanted to study chemical engineering, but hearing the presentations on the other programmes opened my eyes to the energy programme, which then became my final choice.'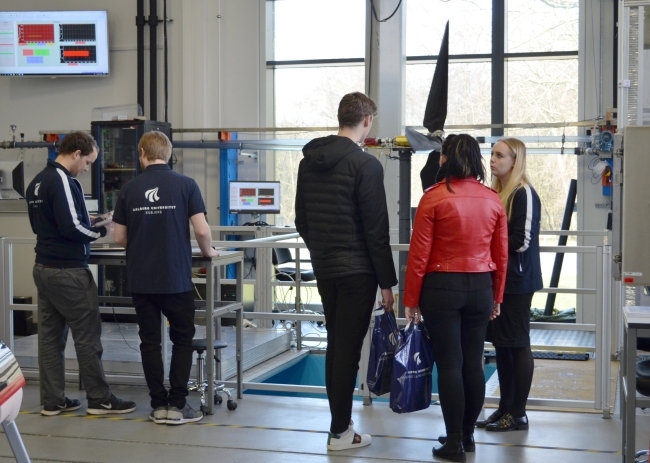 In the construction and mechanics lab, the various 3D printers really got people's attention, particularly the university's largest one that can print items of up to 1 cubic meter. For example, a group of students printed a working bicycle frame.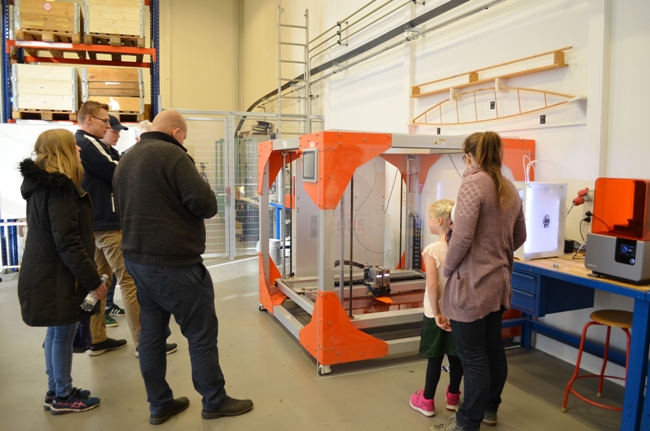 Another draw was AAU Esbjerg's professional brewery where PhD student Sebastian Birkedal Kristensen enlightened the attendees on beer brewing, a discipline available to chemistry students.