In the weeks leading up to the start of classes, the new international students arrived and were welcomed at the train station or the bus terminal by campus tutors who helped them find their way to their dorm rooms. Daily intro meetings were also held where the new students were introduced to Esbjerg and could get all their questions answered.
August 30 was the official international welcome day. The program included a welcome address by Anders Schmidt Kristensen, Head of Campus, and presentations by the municipality and the library. Adelin Vatasescu, a student from Romania, talked about what it's like to be an international student at AAU Esbjerg, and the new students heard about the social activities going on at the university and in Esbjerg in general. In the afternoon, there was time for a tour of the campus where the new students viewed our beautiful new laboratory facilities, the canteen, the library, and of course the student bar "Smuthullet."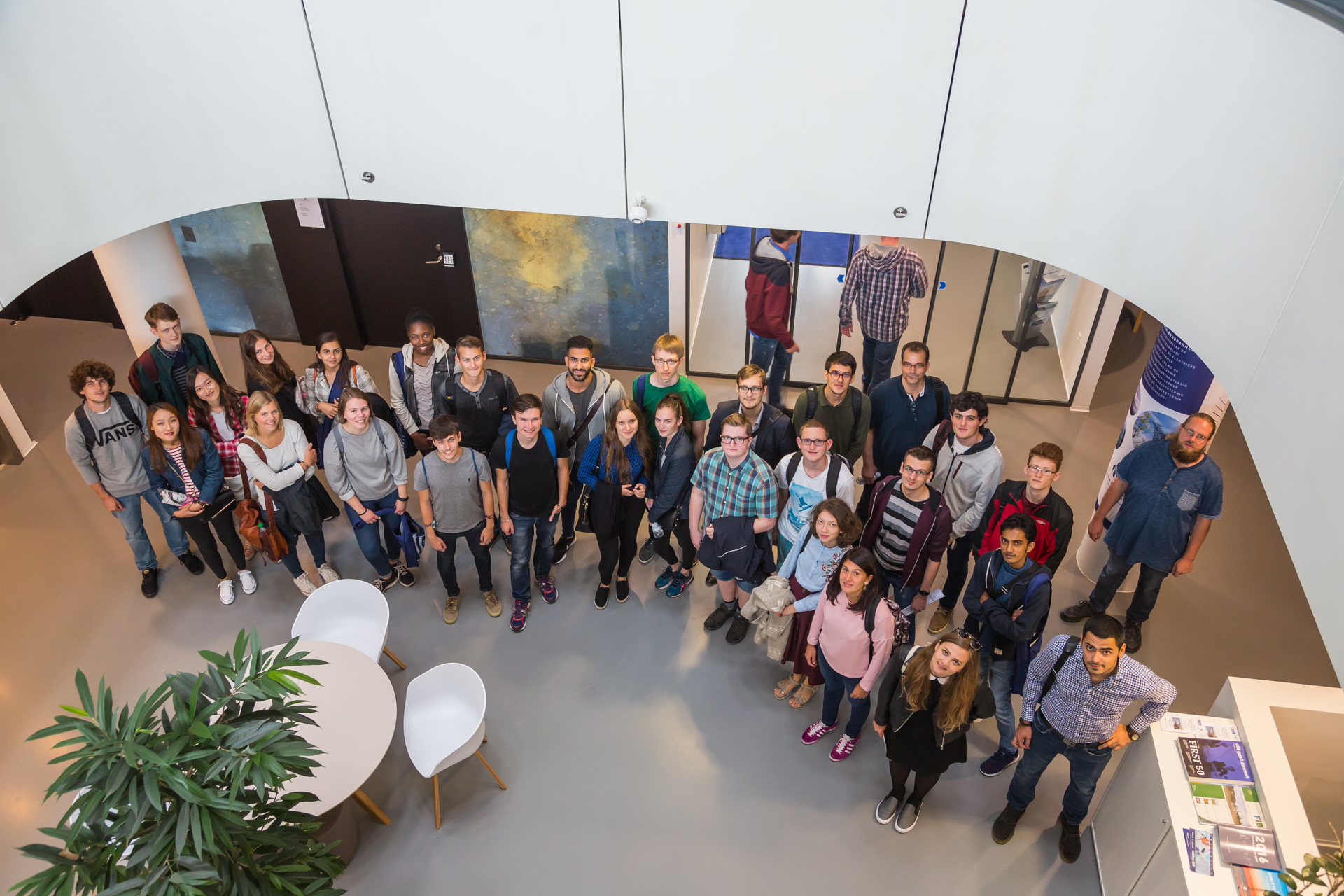 Intro day for the new international students
On August 31, the new international students were treated to an excursion to the historic town of Ribe. But not before they first stopped at "Huset" where they were welcomed to "De Studerendes Hus" in Esbjerg. The train then headed to Ribe where the students had the opportunity to get acquainted with Danish cuisine when they were served traditional open sandwiches at Restaurant Backhaus. This was followed by a tour of the Cathedral and the city's narrow streets, after which they could explore Ribe on their own.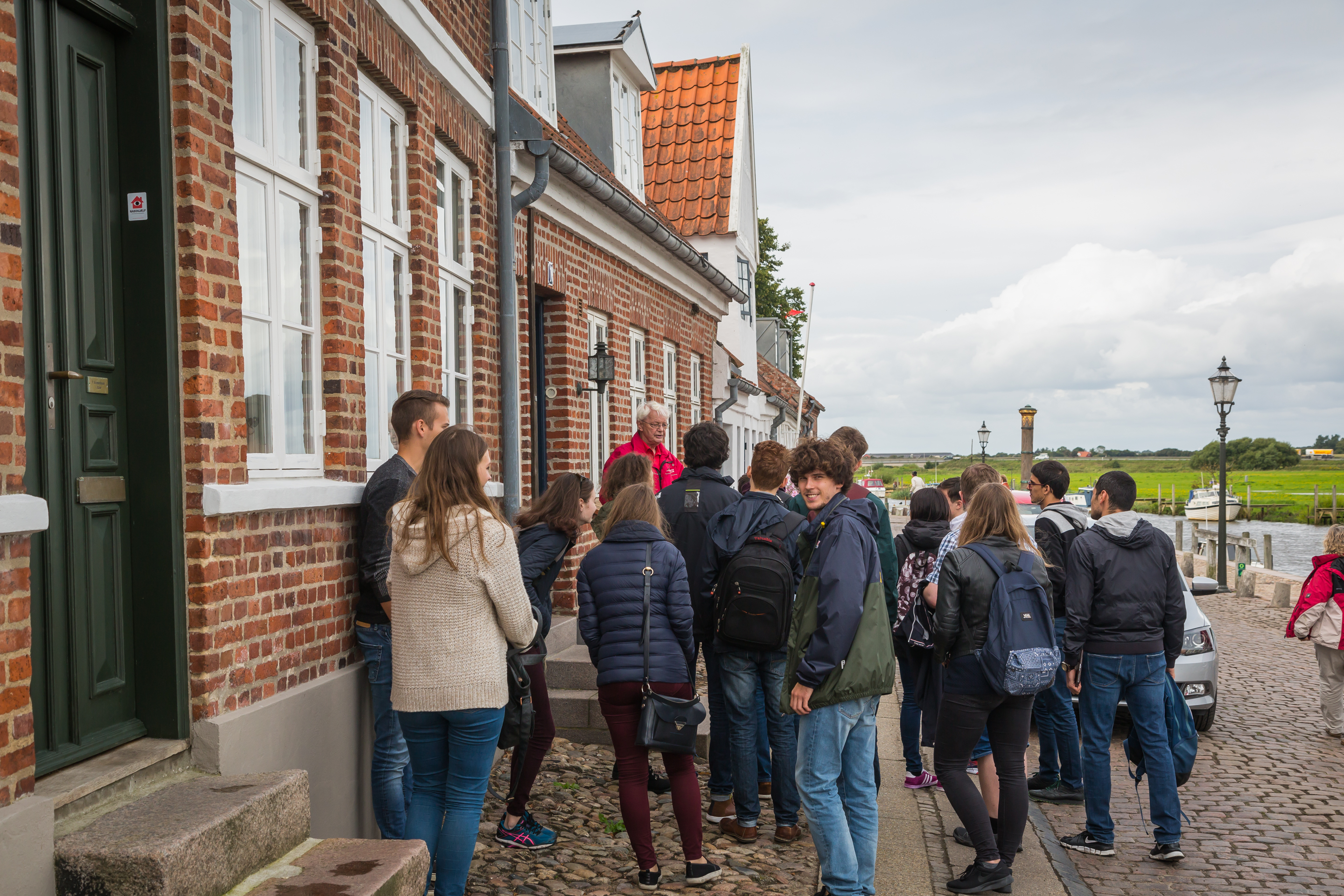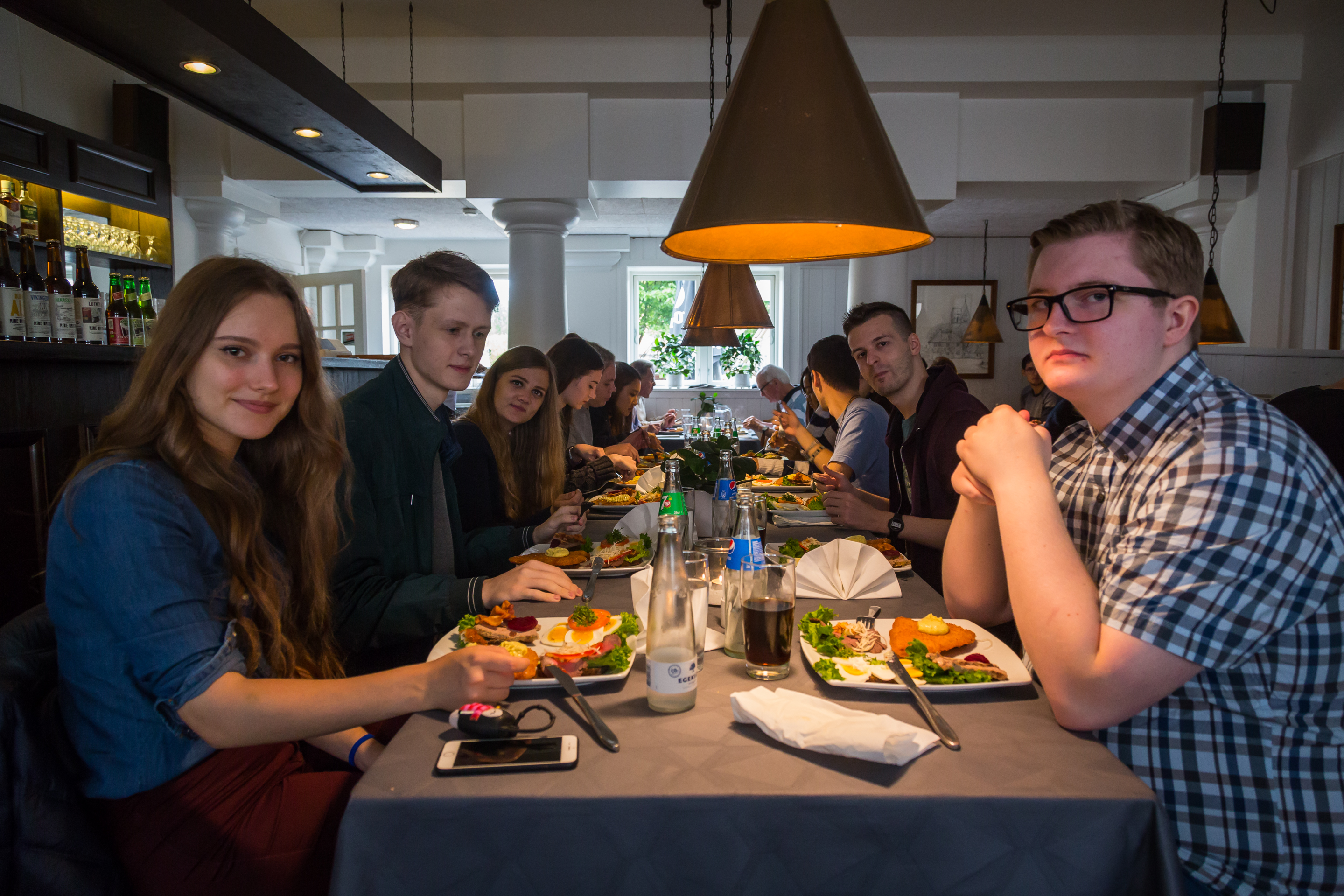 International students on a tour of Ribe Sampling Danish specialties
The official start for all new students in the First Year of Study was September 1 and was organized by the Student Society. At breakfast in the canteen, the students were placed in the groups they would work in during their P0 project, and sat with their tutors.
At 10.00, there was a formal welcome by Anders Schmidt Kristensen, Head of Campus, and Mogens Rysholt Poulsen, Dean of the Faculty of Engineering and Science, after which the students went with their tutors to their various programs and for an intro by their semester coordinators.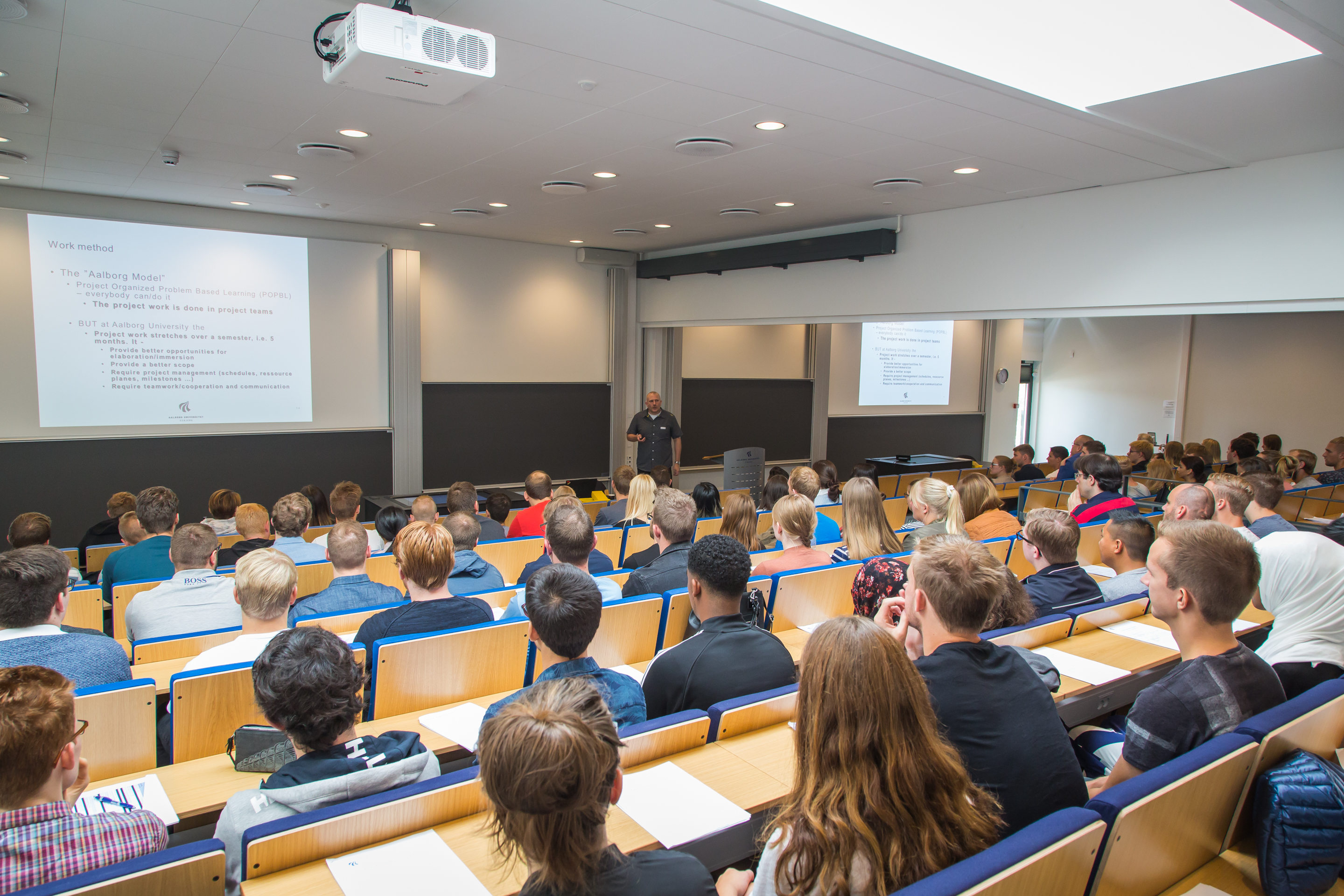 Welcome address by Anders Schmidt Kristensen, Head of Campus
After lunch, "Tour de Campus" was on the program. The Student Society had prepared 12 posters around the campus where the new students were either given some useful information (such as about Study in Esbjerg and a quiz about state education grants), or assigned a task related to one of the engineering disciplines (such as hazardous chemical symbols or a math quiz). The tasks were intended to be tackled jointly as a sort of team building exercise.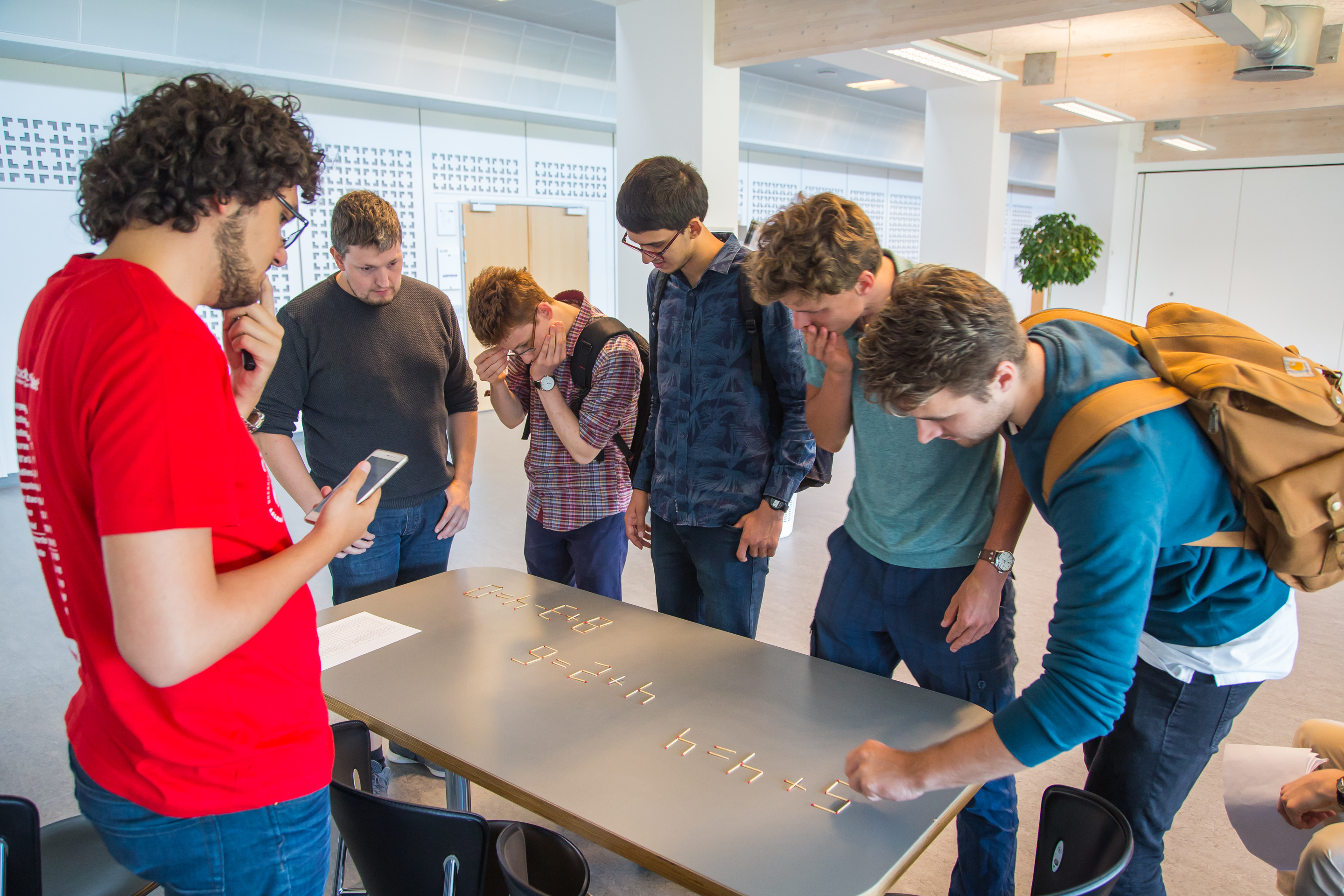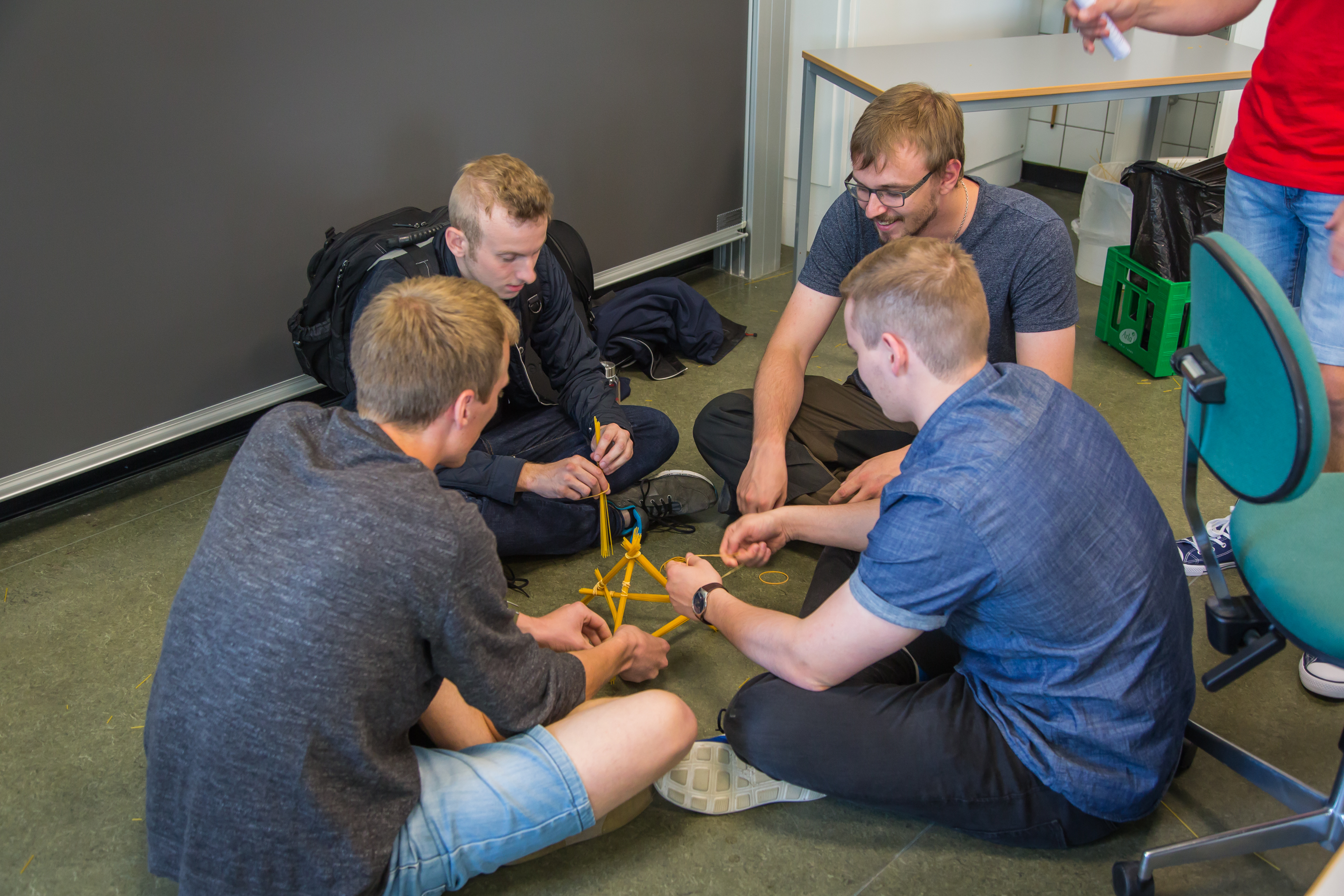 Two of the activities on "Tour de Campus"